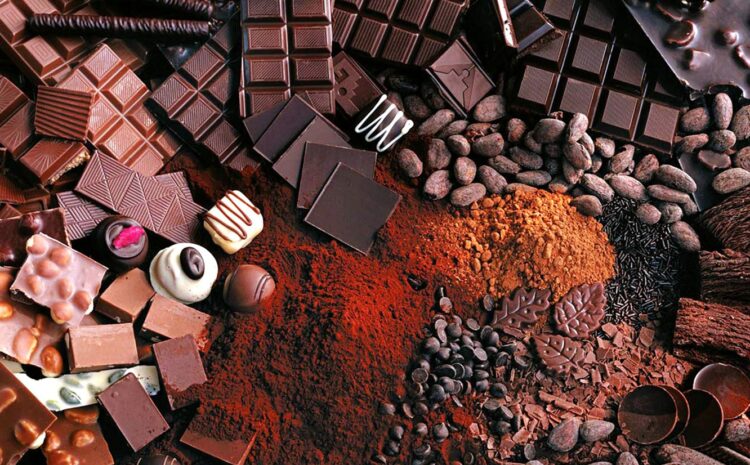 Try new things. Try old things. And don't make assumptions. Dark chocolate doesn't have to taste bitter. White chocolate is actually made from a cocoa bean. Belgian & Swiss chocolates are good, but not necessarily the best. The chocolate world has changed dramatically in the past 20 years. Adjust your expections & leave your chocolate bias at the door.
CHOCOLATE TASTING RULE #1:
YOU CAN CLOSE YOUR EYES, BUT KEEP AND OPEN MIND.
And, be honest with yourself. If you taste something different, or unexpected, it doesn't mean it's bad. If you truly don't like how a chocolate tastes, no need to apologize. But, if you bite into a chocolate that tastes 'bad or 'off' to you, it could be a chocolate that took a wrong turn somewhere. There's lots of technical reasons why chocolate may taste lousy, and that is the lengthy subject of another blog post.
As mentioned above, bitter tasting is a different story. A chocolate myth that should be destroyed? Dark chocolate does NOT have to be bitter.  If the farmer, fermenter & the chocolate maker have done their jobs well, a dark chocolate can be as mellow as a warm June evening.
If, it is indeed a bad-tasting chocolate, trust your instincts. However, if it simply tastes different, keep an open mind & always ask when in doubt!
Chocolate can be comforting. And chocolate can be captivating.
Are you curious about a cacao tree's ability to capture a taste of that region? Or how two ingredients, just cacao and sugar, can transport you to the heart of a jungle in just one bite? If you're open to learning, a little guidance and knowledge may lead you to make some new chocolate choices.
Chocolate tastings & experts can help you to better understand and appreciate nuances of chocolates, with tasting vocabulary & helpful tools. But in the meantime, if chocolate is speaking to you, answer with enthusiasm, and eat!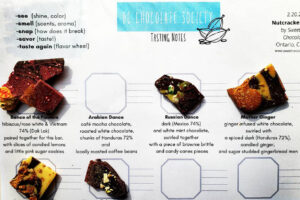 GOING FORWARD: WE'RE ALL HERE FOR THE CHOCOLATE.
Food is a powerful thing. It can nourish your body AND your soul. So if you choose, you can change your tasting experiences and uncover surprises (in this case, chocolate) you never expected.
Pay attention to your food, especially chocolate! Try to be more aware of what you are tasting. Think about what resonates with you and why. If you slow down to describe what appeals to you, you can improve your eating experiences.
Have the confidence to trust yourself. And try to think outside the chocolate box!